Mind mapping
Summary
A way to organize information visually.
Overview
Mind maps visualize a set of concepts as a sprawling hierarchy of relationships. Usually, the key concept appears in the middle with associated concepts off to the sides. Each concept is represented as a node with relationships denoted by links between them.
(Wikipedia:
https://upload.wikimedia.org/wikipedia/commons/1/1a/Tennis-mindmap.png
)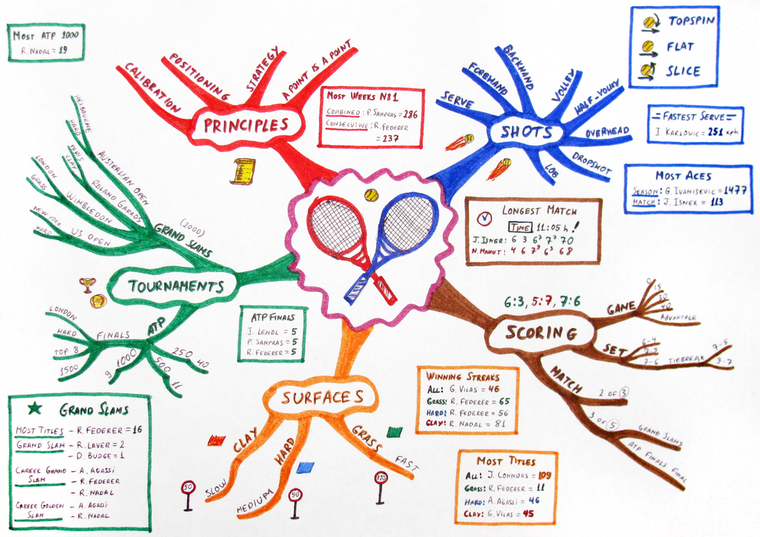 ---
Materials
From the web

There are currently no web resources associated with this analysis.
---
Resources that use this anlaysis