Gephi
Summary
An open source network visualization suite.
Overview
Gephi
is an open source, cross platform network (and more generally speaking, graph) visualization application. In addition to creating visualizations that can be exported to
graphml
or images, Gephi also allows you to compute network statistics such as network diameter, density, average degree, and centrality measures.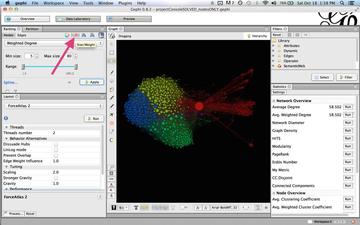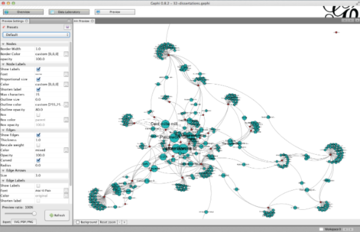 ---
Materials
---
Resourses that use this software